One new story will be posted each week, with the choices being
from (1) man/boy or boy/boy, (2) incest, and (3) rape.



SAMPLE STORIES
One New Sample Posted Every Week
NOW ON SALE!
USE THE "CLICK TO LOOK INSIDE"
FOR MORE FREE STUFF!



Old Photographs--Our hero is going through old photographs and finds an envelope containing a set he had from when he was twelve when he and his three friends had had to deal with an older bully who had been terrorizing them for years. And they did, thanks to an old abandoned house and the clever use of photographs he now holds in his hands. Our hero remembers it all well....


Ghost Boy--In 1824, when 9-year-old Toby's Pa gets drinking, there's nothing for Toby to do but take off and find somewhere else to live for a couple of days. This time he ends up with Mr. Collett on the mountain, and things are going great until the day Toby finds his own grave and learns he died that morning! Now Toby's only problem is to find a good way to haunt Mr. Collett, and when he does, it's a way they both like!


Daddy's Poker Night--When his dad hosts a poker night, he's also stuck with our six-year old hero. Daddy tells him to do whatever he wants during the game as long as he just keeps quiet. Well, sliding under the table is quiet, and so is sucking on his Daddy's friend's cocks while they play. The more our young hero sucks, the more Daddy wins! No incest!


Stays in the Family--It's "Take Your Son to Work" day and Clint is off with his father to learn the family business. Turns out there's more to learn than how to do the job, as he finds out when his dad whips out his cock. Soon, our six-year-old hero is sucking the cocks of uncles and cousins right and left, because what happens in the family, stays in the family!


Ride the Horsey!--Chet has just moved into his sister's house and his four-year-old nephew is quick to preempt him into playing the horse in a game of "ride the horsey." But when the nephew jumps into bed with him the next morning and starts "riding the horsey" on his lap, they quickly learn a new way to play the game they can both enjoy!



MY LATEST KINDLE BOOKS
AT AMAZON.COM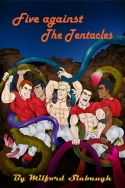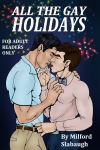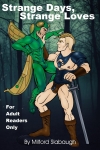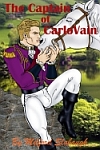 MY LATEST NOOK BOOKS
AT BARNES & NOBLE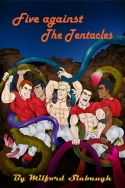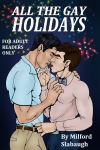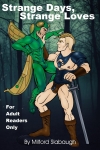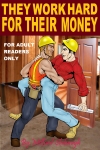 For even more stories
(if not as raunchy as these), visit
Tommyhawk's Fantasy World
And here's a sample from the Fantasy World:


Tommyhawk's

Fantasy World!