One new story will be posted each week, with the choices being
from (1) man/boy or boy/boy, (2) incest, and (3) rape.


November 18, 2014, 9:00pm--My internet connection is officially fixed. Unofficially...we'll see!

UPDATE: My latest book at Rogue Moon is now available for sale.

NOW ON SALE!
Click image for more information and FREE samples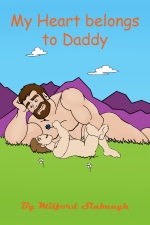 SAMPLE STORIES
One New Sample Posted Every Week

NOW ON SALE!
USE THE "CLICK TO LOOK INSIDE"
FOR MORE FREE STUFF!



How to Make a Pervert
(In Three Easy Lessons)--Our hero is babysitting his son and son's friends over the long Thanksgiving Weekend while his wife does the Christmas shopping with the friend's mothers. But the boys those women bring over are out to teach our hero's son some new tricks, and our hero is the happy recipient of all their lessons.


The Royal Guards--The King is dead, and now his younger brother is King. That leaves the current Crown Prince, six-year-old Prince Alaister, in a bad spot. The current King has brought the boy to the Royal Guards and left him with them, and these Guards proceed to give this young princeling a gang-bang he'll never forget...and neither will they as it turns out!


Cyborg Daddy--Seven-year-old Tom's Daddy had an accident which crushed half his body, and modern medicine has replaced it with cyborg parts, including the damaged part of his brain. But this change means that Daddy has changed, and part of it is that is a whole different relationship with his son!


Good Neighbors--Harold, his wife Margaret and their two sons, 9-year-old Frank and 6-year-old Mark, have just moved to a new neighborhood. It's time to get to know the neighbors but little do the three males in this family know but they're going to get to know their neighbors really, really well! No incest.


Uncle Willard--No incest. Our hero is new in town and his new friend tells him the legend of Uncle Willard, a ghost who appears if you light a candle before a mirror in a dark room and say his name three times. Our hero scoffs, but that night, decides to give it a try. Uncle Willard appears and since our hero can't find the light, Uncle Willard stays and after a while, our hero doesn't want Uncle Willard to ever leave his bed.



MY LATEST KINDLE BOOKS
AT AMAZON.COM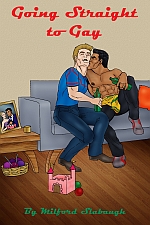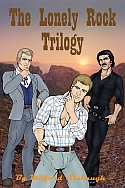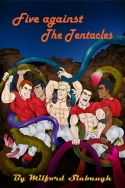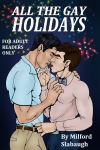 MY LATEST NOOK BOOKS
AT BARNES & NOBLE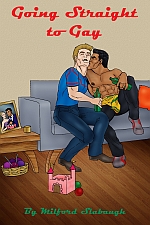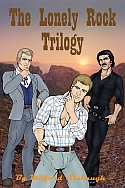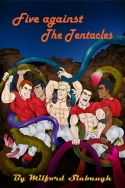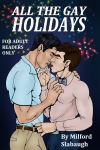 For even more stories
(if not as raunchy as these), visit
Tommyhawk's Fantasy World
And here's a sample from the Fantasy World:


Tommyhawk's

Fantasy World!