One new story will be posted each week, with the choices being
from (1) man/boy or boy/boy, (2) incest, and (3) rape.


MY PAYSITE MATERIAL HAS ENDED!
WHAT COMES NEXT? TO LEARN MORE, READ THIS!

DID YOU BUY ONE OF MY BOOKS AND NOT RECEIVE IT?
I always send out my books by e-mail to the address given on your Paypal account. If you don't get the book within 24 hours, you either aren't receiving my e-mails and/or can't accommodate a 9MB file. You need to change your Spam settings to not automatically delete e-mails, and check your Spam folder for my e-mails. If your e-mail account can't handle a file in the 5-10MB size range, I will need a different e-mail where I can send you the book. And by the way, once I have sold you a book, I will send it to you again as many times as you need me to, think of it as insurance against computer crashes, just write to me with the same e-mail as you have on the Paypal account, that's all the confirmation I need and I have the data on my book sales safe from any crashes on my side.


SAMPLE STORIES
One New Sample Posted Every Week
NOW ON SALE!
USE THE "CLICK TO LOOK INSIDE"
FOR MORE FREE STUFF!



Special Sauce
Miklos and Davros are two Greek brothers, who have opened a restaurant after years of preparation. When the eminent food critic entered, they were overjoyed...until they learned he planned ahead of time to destroy them with a deliberately bad review. What was left for these two desperate men to do but deliver a special revenge via a special sauce of their own, each with their brother's hand to help whip it up!


Morning Wood
A SAMPLE FROM THE "LOVE THAT BOY OF MINE" BOOK!
Our young hero has been awakened in the early morning by his naked Daddy crawling into bed with him. Daddy tells him that Mommy didn't take care of Daddy's morning wood, so our hero is going to have to deal with it instead!


My Mom Married Six Men
Our hero and his mother have gone West to meet the man she is to marry, which she met by a matrimonial ad in the newspaper. But the man turns out to be six men, six brothers, who offer her a group marriage. As they'll pay her debts in the bargain, she agrees, but our hero is left with five of his new stepfathers upstairs in their communal bedroom, while Mom has a honeymoon with the eldest brother downstairs. Only these men are in for a honeymoon of their own with our young hero who takes them all on when the lights go down.


The Watchdog
Eddie's parents have a problem, their older children, boy-girl twins aged nineteen, are both inviting a friend over for the weekend, but those "friends" are each other's boyfriend/girlfriend, and Mom suspects they'll break her rules about no premarital sex in her home. So she sets Eddie to sleep with his older brother and brother's friend for the weekend, he is to be the watchdog and report if they slip out to hook up with the girls during the night. But when Big Brother and his buddy can't get their girls, Eddie is only too happy to fill in for them!


Whatever It Takes
Henry Sheppard, a big strapping young man, is coming to stay with the Harberry family up on the mountain for five days, while he looks over their three eligible girls to see if he wants to stay on and court any of them. But our six-year-old hero is the one whose bed Henry ends up sharing, and it quickly turns out that our hero is the one that Henry wants to stay with!





MY LATEST KINDLE BOOKS
AT AMAZON.COM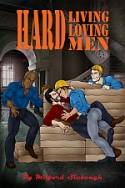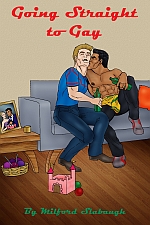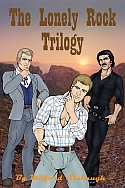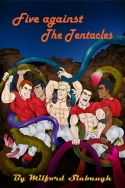 MY LATEST NOOK BOOKS
AT BARNES & NOBLE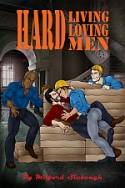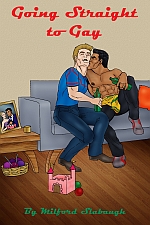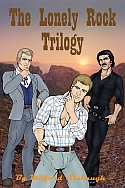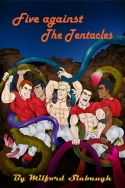 For even more stories
(if not as raunchy as these), visit
Tommyhawk's Fantasy World
And here's a sample from the Fantasy World:


Tommyhawk's

Fantasy World!